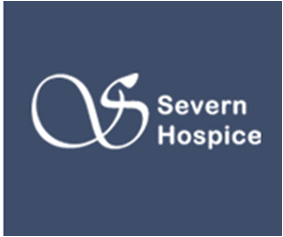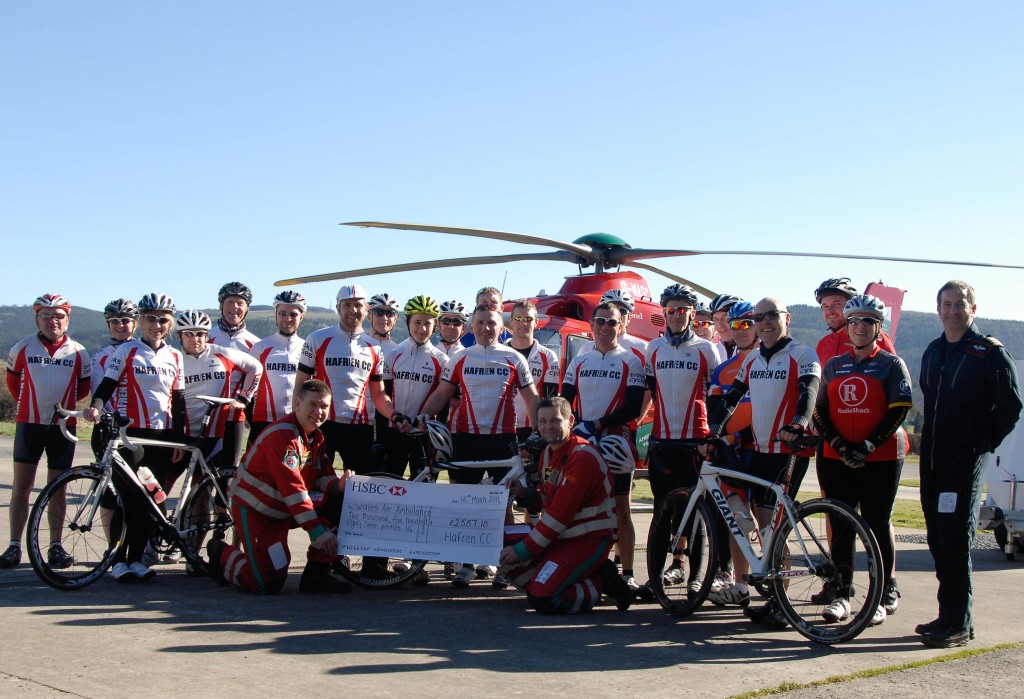 Pic. Hafren CC hand over £2,587.10 to the Wales Air Ambulance
Hafren CC is a cycling club set up for anyone interested in cycling, be it just a social ride at the weekend to full on track racing and time trials. Whilst enjoying our favorite pastime, we thought it would be nice to try and raise some money along the way for local charities wherever possible.
As a club we raised £2,587.10 for the Welsh Air Ambulance during 2013 and over £2,000 for Severn Hospice in 2014
As a club we will be doing loads of individual events during 2015 to raise money but are always open to new fundraising ideas. If you have an event and would like to join us reach our target then please join the team and raise away!
Donations made at Clun Time Trials for an end of race cake go, in full, to the charity the club is supporting during the year
To make donating easy and hassle free we have set up a designated Hafren CC JustGiving page. So please dig deep and donate now by following the link below.
https://www.justgiving.com/Hafren-CC/
Whilst the Severn Hospice is our chosen charity for the club and the focus for any of our fundraising activities, we appreciate that many of our members have other charities close to their hearts and will be raising money for them during 2015
If you are a member of Hafren CC and are already raising money for another great cause through Just Giving, no problem. Follow the team link below and let's see how much our members can raise for charity this year. Also send us a picture and your storey and we will look to help promote your cause.
If you are taking on a challenge, no matter how big or small, just set up a just giving page then follow the link to join our team.