Renewing Membership or Joining the Club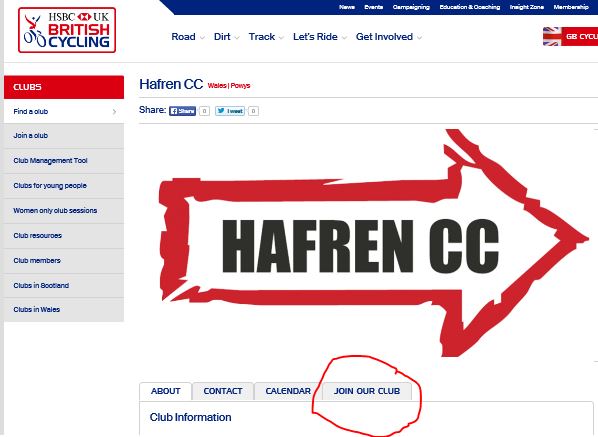 It has never been easier to join the club or pay your annual subscriptions
Simply go to the British Cycling Website by clicking this link, You'll see a "Join Our Club " tab on this page. Click the tab and follow the online process. It's simple and secure
You do not need to be a British Cycling Member to use this feature. Payment is taken by Debit or Credit card at the time. If you are also thinking of joining British Cycling, your club membership will entitle you to a discount on your first year British Cycling membership. Click to see BC website for details
ANNUAL MEMBERSHIP FEES:
Click here to open Hafren Cycling Club Rules of Membership
Senior Membership £15.00 – discounted to £12.50 if paid before the 31st January
Junior Membership (under 18 on 1st January) £5.00
Second Claim Membership £9.00 – discounted to £7.50 if paid before 31st January
Family Membership is £30.00 discounted to £25.00 if paid before 31st January
(Family Membership includes 2 adults and all dependents (under 18 or in full time education on 1st January)
Membership taken after the 1st October provides membership for the following year (three months free) unless moving from Junior to Senior on 1st January following
Riders, who are already a member of another club BC or CTT affiliated club can apply for 'Second Claim Membership' at a reduced rate of £9.00.
Membership subscriptions are due on the 1st of January each year, please help support the club by paying your membership promptly
Only paid up members may stand for office and vote at the AGM
Members who have not paid membership fees are not allowed to enter Time Trials, Road Races using the club name or participate in club kit
Membership duration is for the calendar year in which you join (January – December) New memberships taken out on or after 1st October will include your membership until 31st December the following year (3 months free) unless you turn 18 before the 1st January and you have to convert to senior membership
Membership that has not been renewed by the last day of February in the calendar year will automatically expire. Should your membership expire you will not be able to race in club kit and will not be able to register as a Hafren rider in any BC or CTT event. You may also be asked to not ride in club runs on Sundays as these are organized by members for the benefit of members. You can reactivate your membership by following the instructions above
While we always welcome new riders, and offer the availability to 'come and try', riders who are not affiliated to a club will need to apply for membership in order to continue participation in the organised group rides and time trials. Riders who are affiliated to another BC club and are riding club events regularly should support the club by taking out Second Claim Membership. This is a reduced cost for those who have already affiliated to BC or CTT. A lot of effort goes into organizing club events (a lot of it unseen) and although we welcome all cyclists those that want to enjoy more than casual use of these activities and events should support the club and the members by joining
Please note the following: Anyone racing in the club's name or colours, whether the events are organised under the rules of British Cycling, Cycling Time Trials, LVRC etc, must have a valid membership before competing. If you have not renewed beforehand you may not be covered by the organising body's insurance in the event of an incident.
It is important to note that those participating in the Club Time Trials Series and SCCA series will only receive points if associated with the club through membership.
Second Claim Membership – please note the following from From British Cycling Road & Track Rules
7.9.1 A rider may only be a first claim member of one club for all forms of road and track competition.
7.9.2 A competitor in an open event may only enter and compete in the name of his first claim club, as an individual member, or as a member of a National, Region or Association representative team.
7.9.3 When changing his first claim club a member must immediately send his Federation membership certificate to Federation Headquarters for the change to be made. The membership certificate will be forwarded to the Secretary of the new Club.
7.9.4 A rider may apply to include more than one club or team on his competition licence where he wishes to ride for different clubs or teams in different disciplines. All such clubs or teams must be affiliated to British Cycling or another UCI affiliated Federation.
If you have any queries regarding new or existing membership please e-mail membership@hafren.cc
IMMEDIATE CLUB BENEFITS:


All new members of HCC can enjoy reduced membership to the British Cycling Federation, and its benefits:
Please contact the club secretary secretary@hafren.cc for the discount codes
Click here to discover more about BCF membership and Insurance for club members »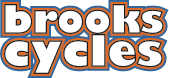 10% Discount off all products at Brooks Cycles (Newtown or Welshpool)
Click here to view Brooks Cycles website »
TERMS & CONDITIONS:
* Agreement to abide by the rules of the club
* Understanding the implications of 1st/2nd claim membership
* Applications are subject to approval by the Committee
* Confirmation as to fitness and health to ride
* Providing a cycle that is fit for use on the road
* A helmet must be worn on group rides and time trials
NOTES:
* Under 16's to be accompanied by a responsible adult
* Under 16's to provide a parental consent form for TT's
* BC & CTT membership ensures 3rd Party Insurance
* Your email and postal address may be used for club newsletters
* Notice of Club AGM and EGM are sent to the e-mail address on your application form. If you require these to be sent by post please notify the club secretary in writing
* All information on application will be held securely on club database
AFFILIATIONS:
British Cycling Federation (BCF)