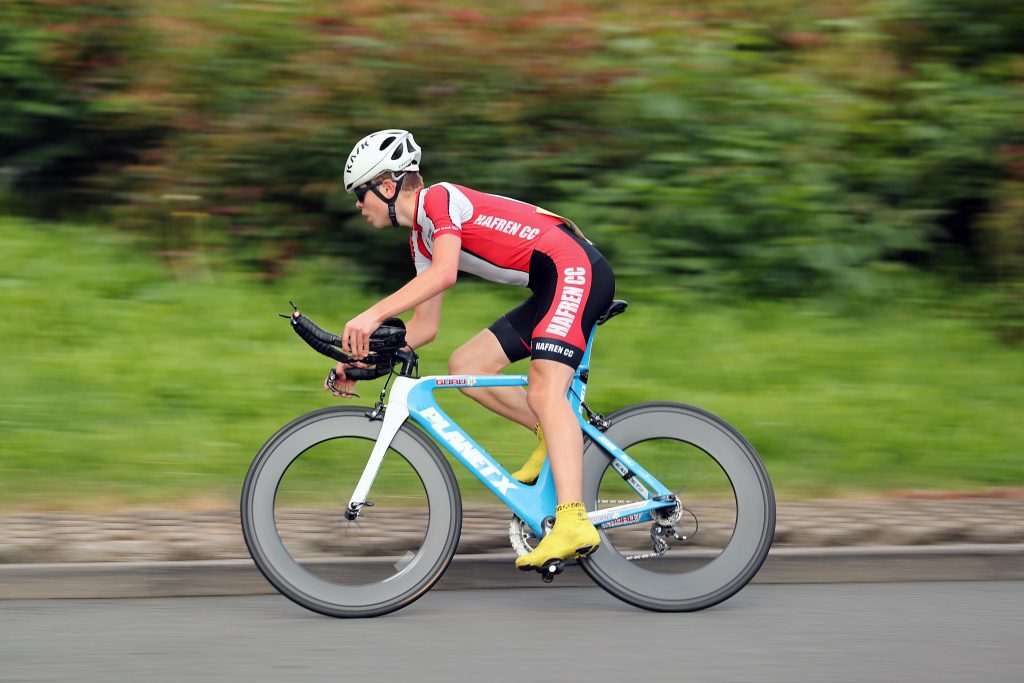 Not long now before the UK and Club Time Trial season starts.
First up – Jason Arnold is the new TT Event Secretary. Tony Brooks has been the TT secretary since the club started and asked not to be considered for re-election at the AGM. Jason has volunteered for this and is hard at work on the 2020 season. Des Pugh remains the club's official time keeper and with these two able and committed members in charge we can look forward to another successful series.
Below is the calendar for the club's 2020 season, but there are a few things to think about first.
We will also be hosting two Open Time Trials again this year. Please note the Open 10 has been moved from the end of the season to the 3rd event and will be held on the 13th May. SCCA and Oswestry Paragon (OPCC) are also running events on our 25 route and these are shown on the calendar. The club gets help from marshalling our Open 25 (3rd June) from OPCC in a reciprocal arrangement where we help with their event (16th July) and as active SCCA affiliates we are obligated to marshal some SCCA events. Many of our members now ride the SCCA series and the club has been very successful in the various series. Even if you don't ride these events you might still like to marshal.
For those who want to ride these events, a full calendar of SCCA events can be found on the web site. Look for the different series under the Events Tab. All SCCA course can be viewed and downloaded from this link
Open events have to be pre entered – visit Cycling Time Trial (CTT) Of course, races can't happen without officials. Hafren is well respected locally for its safe events, and we want to continue that tradition. At the heart of safe racing on open public roads is the system of marshals, and we'll need about 15 for an open event
Road Bike Competition
The club hosts rounds of the SCCA 2Up TT, SB Sports Series and Hill Climbs. SCCA has some new sponsors for two of the series with UK ICT sponsoring the 2 Up series and County 10 mile championship, while Dave Scott Coaching have taken over the sponsorship for the Hill Climb series. SB Sports Injuries continue with sponsorship of the 10 mile TT series
It is noticeable how TT specific bikes have come to dominate even club events. It is great to see this commitment to Time Trials, but it may be an impediment to those new to the sport or who simply don't want yet another bike in their shed. To promote the purity of the sport the club runs a Road Bike Championship across the same events. There are some rule changes this year to make the event more accessible.
For the 2020 season the number of counting events in the competition will be reduced and riders will not be disqualified from the series if they ride an event on a TT bike (points from that event won't count to the competition). We are also going to merge the men's and Women's events and use the Vet on Standard handicap system for results. VTTA Standards are effectively a handicapping system which takes into account a rider's age so even the oldest riders, some in their 80s and even 90s, can compete against "younger" veterans who are in their 40s and 50s. The handicapping system also allows men and women to compete against each other. The Standards system thus provides fair competition for all ages and both men and women.
If you want your ride to count to this series please make this known at sign on.
CTT News and Course Changes
There have been some changes at the CTT in recent months. It is now compulsory to have a working rear light to start a TT (club and open events). See CTT GN24 Rear Lights 2020. No light no ride, so please make sure you have one.
Our local DC is undertaking a review of risk assessments on all TT courses, so lots of work for the club members who work on the TTs behind the scenes. In risk assessing the courses we have had to look again at rider safety.
There are a couple of headlines here. There was some hope that with the completion of the Newtown Bypass we could once again run on one of the Newtown courses. Unfortunately, the risk assessments suggest we need 6 to 8 volunteer marshals for these courses and have some other safety logistics to overcome. Regretfully this is probably unrealistic.
The Welshpool 10 (D10/8R) is also causing concern, specifically for the start and finish which are both close to a blind hill crest. For this year we will be replacing this with the new D312/1. This course is the same as the Welshpool 10, but drags the start and finish closer to Welshpool to the two laybys on the Moors straight. We will continue to review the D10/8R during the year, it's all about the traffic counts
Club TTs are run under CTT Rules, please make sure you understand these before competing.
CTT events (Club and Open) are subject to UKAD Doping Control. A notice is displayed at the start, a copy can be found here Doping Control Notice
Club "Local Rule" and the Competition Rules can be found here.
First rider off at 7:00pm. Sign on from 6:15 to 6:45
Click to view or download course D310/1 D25/24R D312/1
| | | | | |
| --- | --- | --- | --- | --- |
| Date | Round | Event | Course | Description |
| 29-Apr-20 | 1 | HCC Club Series | D310/1 | Berriew 10 |
| 06-May-20 | 2 | HCC Club Series | D312/1 | Welshpool 12 |
| 13-May-20 | – | HCC Open 10 – Friction and Hydraulics * | D310/1 | Berriew 10 |
| 20-May-20 | 3 | HCC Club Series | D25/24R | Berriew 25 |
| 27-May-20 | 4 | HCC Club Series | D312/1 | Welshpool 12 |
| 03-Jun-20 | – | HCC Open 25 – Friction and Hydraulics * | D25/24R | Berriew 25 |
| 10-Jun-20 | 5 | HCC Club Series | D312/1 | Welshpool 12 |
| 17-Jun-20 | 6 | HCC Club Series/ S B Sports | D310/1 | Berriew 10 |
| 24-Jun-20 | 7 | HCC Club Series | D310/1 | Berriew 10 |
| 25-Jun-20 | – | SCCA Open 25 Friction & Hydraulics * | D25/24R | Berriew 25 |
| 01-Jul-20 | 8 | HCC Club Series | D312/1 | Welshpool 12 |
| 08-Jul-20 | 9 | HCC Club Series | D25/24R | Berriew 25 |
| 15-Jul-20 | 10 | HCC Club Series | D310/1 | Berriew 10 |
| 16-Jul-20 | – | OPCC Open 25 Friction & Hydraulics * | D25/24r | Four Crosses |
| 22-Jul-20 | – | No TT Royal Welsh | – | – |
| 29-Jul-20 | 11 | HCC Club Series | D25/24R | Berriew 25 |
| 05-Aug-20 | 12 | HCC Club Series | D312/1 | Welshpool 12 |
| 12-Aug-20 | 13 | HCC Club Series | D310/1 | Berriew 10 |
| 19-Aug-20 | – | UK ICT 2 Up TT Series | D310/1 | Berriew 10 |
| 26-Aug-20 | 14 | HCC Club Series | D312/1 | Welshpool 12 |
| 02-Sep-20 | – | HCC Hill Climb – The Dave Scott Coaching Hill Climb Series | – | A490 Pentre'r Beirdd |